Experience borderless
iBanFirst in partnership with TIP Villas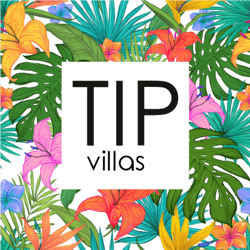 Fair and transparent pricing, always
Access highly competitive exchange rates in real-time. No surprise fees, ever.
You're in safe hands
Fully licensed and regulated as a payment institution under PSD2, iBanFirst is a member of SWIFT and SEPA certified.
Frequently asked questions
Who can open an account with iBanFirst?
Any individual or company with international and foreign exchange payment volumes of more than €80,000 per year is eligible to open an iBanFirst account. Restrictions may apply depending on the country of origin, the activity of the company, or the origin of the funds.


Fill out the account opening form to be contacted by an advisor.
What does the process of opening an account look like?
Opening an account with iBanFirst is a 100% paperless process.

Fill out the account opening form to be contacted by an iBanFirst adviser.

Our customer support team will set up your account, so you can be up and running right away.

You will need to activate your iBanFirst account by making a first transfer from your main bank account.

Your account will be ready to use upon receipt of this activation transfer.
Unlike most corporate banks, iBanFirst does not charge fees or commissions on currency conversions.

The only fees iBanFirst charges are payment fees. Payment fees are fixed, but vary depending on the payment network, speed and payment instructions chosen. They are clearly displayed when a payment is created and users can choose between different payment options.

Companies below the minimum annual threshold of €200,000 in currency payments incur a variable fee of 0.2% of incoming payments and transfers without currency exchange.
Other ad hoc fees may apply for iBanFirst to handle exceptional requests
Protecting your account from fraud:
iBanFirst ensures the security of its customers' accounts through numerous measures such as a robust infrastructure, SSL encryption of connections, and regular audits and computer penetration tests.

Strong Authentication:
Strong authentication is a mandatory security measure for sensitive actions such as:
Logging into the platform from a new device

Adding a beneficiary

Validating a payment or a currency conversion

Adding a user
Strong authentication ensures the security of your account and funds if your platform credentials are ever compromised. The strong authentication methods available at iBanFirst are:
One-time code generated by mobile or desktop applications such as Google Authenticator or Authy

Yubikey
These methods are both used in a process called two factor authentication (2FA). They will ask you to authenticate using both something you know (your iBanFirst credentials) and something you have in your possession (your phone or Yubikey) .
What currencies does iBanFirst offer?
With iBanFirst, you can open accounts in more than 35 currencies, with nominative IBANs that guarantee the security and quality of your payments.
Go check our Currency Reference Center
How much money can iBanFirst make me save?
Since 2013, iBanFirst has been analyzing exchange rate changes and fees charged by banks on foreign currency transactions and has developed a bank fee calculator.

How much do your foreign currency transactions cost you today with your bank? How much could you save with iBanFirst?

Do the simulation here.